Haravan's technology solutions have helped tens of thousands of enterprises easily enter the fast-growing e-commerce market. Remarkably, this achievement was obtained in only eight years.
8 years Make Commerce Better
In early 2022, Haravan introduced Haravan Finance which offers quick loan solutions to businesses. The financial product was formed under cooperation between Haravan, Techcombank (Vietnam), and K-Bank (Thailand).
Detail at: https://bit.ly/3nXJWQW
Although there are far more small- and medium-sized enterprises (SMEs) than larger enterprises, SMEs often find it difficult to access capital from banks because the appraisal process is complicated and expensive. This is a common situation in many countries in the region, including Vietnam.
But through the Haravan platform, which has been registered by 50,000 businesses, banks can reach a large number of customers, and the time needed for loan appraisal and search for customers is reduced.
During the trial period, data-based appraisal and disbursement are shortened to three to four days instead of more than a week as before, said Huynh Lam Ho, co-founder, and CEO of Haravan.
Reducing the time period and making it easy for businesses to participate in online business through technology solutions are Haravan's top goals. In the 2014-2015 period, when e-commerce started to accelerate in Vietnam, Haravan started its business by providing website building solutions at an optimal cost.
Designing an online business website is extremely quick and easy with the set of templates provided by Haravan at HERE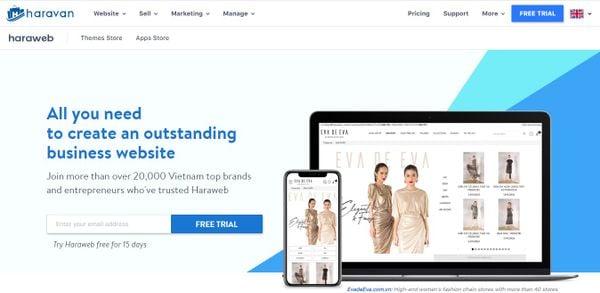 Haravan started the trend of creating a sales website at an optimal cost
In 2016, when e-commerce on social networks emerged with Facebook as a leader, Haravan provided sales management connection services for businesses on this social network. A year later, the startup added a business management solution to three popular e-commerce marketplaces: Tiki, Shopee, and Lazada.
By 2018, when multi-channel e-commerce became a trend, Haravan promptly launched an Omnichannel solution (multi-channel sales, centralized management) to support customers.
Two years later, when the COVID-19 pandemic occurred, the company promptly launched an automatic advertising solution with Google, a human resource management solution called Haraworks, and most recently, a business loan solution called Haravan Finance.
Two years ago, Haravan planned for Southeast Asia market expansion eyeing Thailand and the Philippines. However, due to the pandemic, the plan was temporarily postponed until 2023.
"We are always pursuing this goal because online consumption behavior in the regional market is similar to that in Vietnam. We have also received support and certification from Google for Retail and from Meta Business Partner, so we have an advantage for expansion. This support helps Haravan to identify new e-commerce trends, which can help Vietnamese businesses bring local products to the international market easily," said Ho.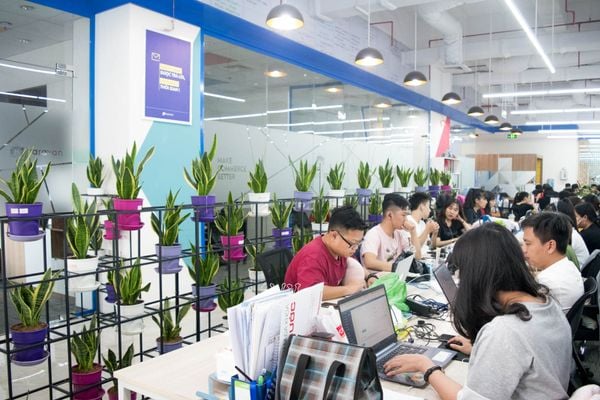 Make Commerce Better is Haravan's business philosophy
Decentralized Commerce philosophy
Behind all the strategies that Haravan pursues, there is a common philosophy: decentralized commerce. This term refers to allocating multiple channels for optimization instead of depending on a single commerce platform.
Like traditional commerce, if the retail market focuses on only one supermarket chain, this will lead to over-dependence and will not be good for buyers and wholesalers. For online business, retail firms need to own their brands on all popular sales platforms in order to approach customers, build brands, and distribute risks.
"With Haravan, businesses can easily build a brand website, easily sell on e-commerce platforms, and easily close orders on social networks, Facebook, or livestream. Sellers can easily implement advertising campaigns on Google and take care of frequent customers with Zalo or Chatbot Marketing. And they can even borrow money," said Ho.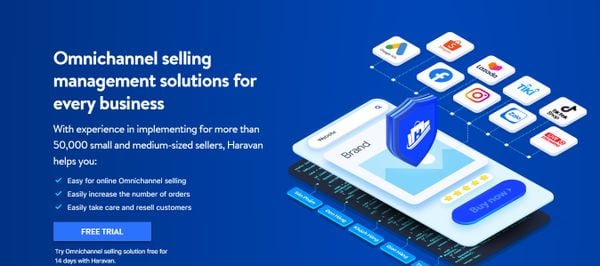 Applying the philosophy of decentralized commerce with the Omnichannel solution from Haravan
With a multi-channel sales solution, centralized management will help businesses easily control business activities, operations, and marketing quickly on one page. At the same time, understand the shopping behavior of customers, provide the best buying experience, build a reasonable customer care process and increase the frequency of repeat purchases.
Register for a free experience at: https://bit.ly/3c76ICV

Article source: https://nhipcaudautu.vn/